EOMAP has been awarded by the German Aerospace Center (DLR) to further develop its unique physics-based method of mapping the depth of the sea from satellite observations.
Satellite-Derived Bathymetry (SDB) uses data gathered by satellites and aircraft to generate depth measurements and seafloor characteristics for regions of shallow water. Developed 20 years ago by EOMAP scientists then at DLR (Germany) and CSIRO (Australia), SDB's potential to create a continuously updated global database of shallow-water bathymetry is hampered by the heavy computing power required to process the large amounts of data now available.
The new funding will allow EOMAP to push ahead with new SDB procedures based on high-performance scientific computing employing field programmable gate arrays (FPGAs). FPGAs are semiconductor devices that can be programmed by the user. They are currently used in applications such as automotive and communication technologies. Their big benefits are their higher speeds and lower energy consumption compared to normal processors. However, the optimal interaction of FPGA and CPU processing requires deep knowledge of scientific programming.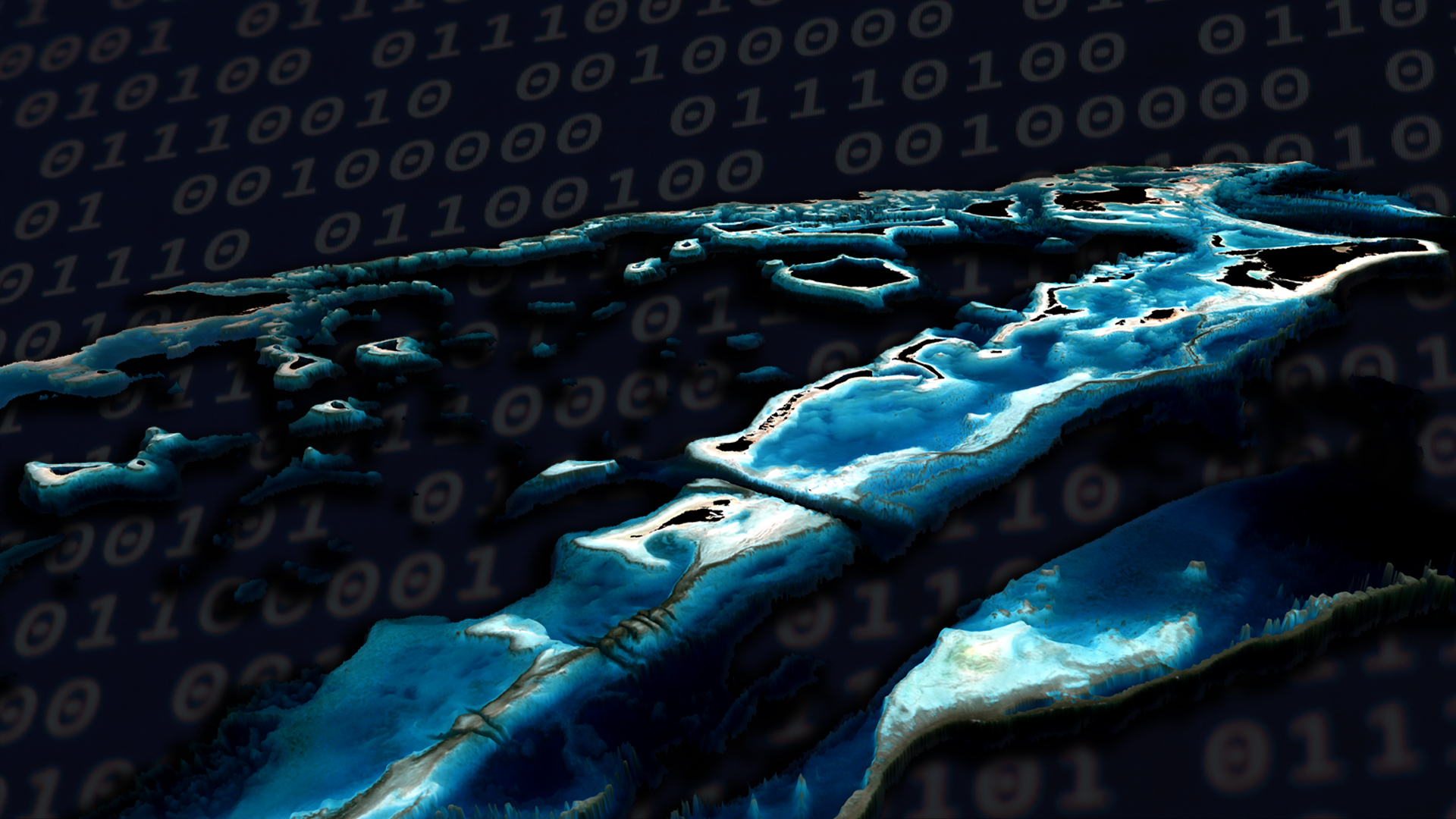 "By combining FPGAs, physics-based data analytics and modern machine learning procedures we are confident we can slash the processing time for SDB by 95%," said Dr Thomas Heege, CEO of EOMAP and one of the early inventors of SDB technologies. "We believe that this R&D activity will make possible higher-quality data processing and continuous updating, and eventually provide global coverage."
This application of multi-temporal analytics, which EOMAP patented for SDB in 2017, will significantly improve the accuracy of water depth measurements and further push the boundaries of today's physics-based SDB solution. "We believe, that multi-sensor and multi-temporal physics-based analytics for SDB will not be fiction anymore and be a next step to increase depth accuracies", Thomas said.
"This significant grant supports our investment in the scientific core of our technology, which is based on the excellence of our growing team of physicists, mathematicians, IT developers and senior SDB analysts," he added.
These developments will also extend the autonomous capabilities of key clients who use EOMAP software either in their own secured environments or on the company's eoLytics processing cloud.
To learn more about Satellite-Derived Bathymetry and how it changes the world of shallow water surveys, contact us at eomap.com, info@eomap.com