EOMAP issued the first license of its latest, cloud-based processing system for quality assessment of inland and coastal water bodies using satellite data to Brazilian company Lactec.
eoLytics Water Quality is a web application which allows users to control state-of-the-art satellite data processing within the EOMAP cloud. Users with an activated account are able to run their own water quality analyses using EOMAP's proven and established Modular Inversion and Processing System (MIP). There is no need for users to provide powerful hardware, install software or download huge amounts of raw data. The results are available from predefined locations such as FTP servers or geo-databases which can automatically be accessed by EOMAP's eoApp® or eoAPI.
A team of EOMAP experts travelled to Brazil for a one-week training and capacity building event for the staff involved at Lactec. The employees are now able to calculate the full range of EOMAP's satellite-derived water quality parameters for the whole of Brazil using data from the Landsat 8, Sentinel-2 and Sentinel-3 satellites.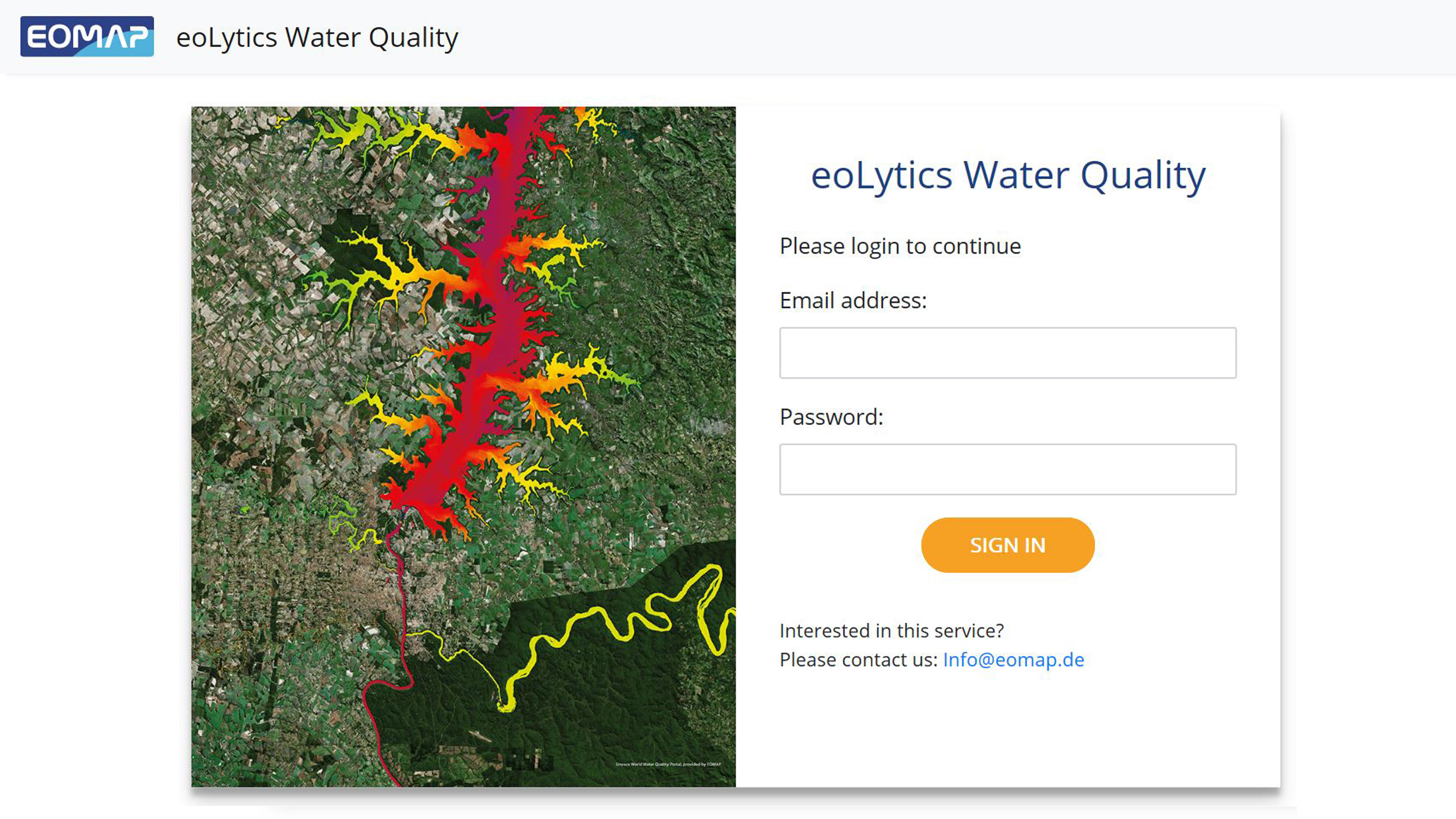 Project Type
Web-based Water Quality Monitoring, Capacity Building
Keywords
eoLytics Water Quality, Capacity Building, Training